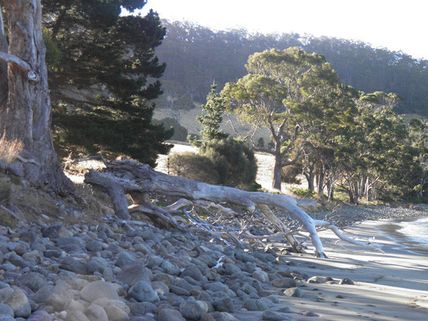 Bruny island is reached by ferry (the much loved Mirambeena) from Kettering, only 35km from Hobart.
It is a 10 min ride across one of our most scenic waterways, the D'Entrecasteaux Channel.
For ferry timetables and prices see Metro Tasmania or call 13 22 01
Public transport is available from Hobart to Kettering and, with advance notice, we can collect from the ferry.
Please note that foot traffic on the ferry is free but charges apply for cars. There is, however, no charge to leave the island.
The island's charm and spectacular scenery will possibly demand you stay a extra few days to experience it all.
For bookings we recommend www.brunyislandaccommodation.com.au