About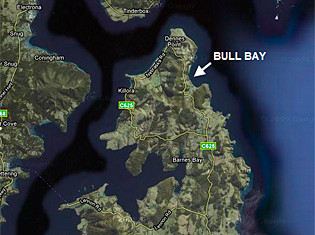 Roseville, on North Bruny where the artists studio is located, is an extraordinarily beautiful, quaint and slightly eccentric little farm with a vast outlook over Bull Bay, Storm Bay and Iron Pot lighthouse which supervises the shipping approaches to Hobart.
A fertile amphitheatre, Roseville has established orchards and gardens, a delightful private beach and is currently farmed by the owner Jane Wilson who is happily consolidating a long career in winemaking and organic food production.
The 2014 residencies brought some of NSW most interesting artists to work in this environment which culminated in a group show in Despard Gallery, Hobart. The second 'At Bull Bay' show is on 8 March - 5 April 2017.
Bruny Island is also a popular tourist destination. Click here for information about the island including attractions and maps.